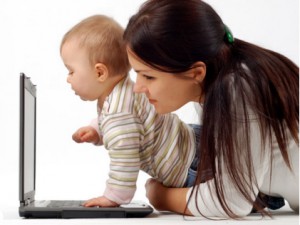 What is the draw to get women to return to work after having a family? What's the benefit to companies when they've been away for a while? And what's in it for the mother?
The recent news that McKinsey and other consultancy groups are quietly trying to re-recruit women who have left their companies to start families is, I think, a very savvy move. 
Why? They know the company's culture & ethos. They have the professional skills in place that after they re-adjust back into the work place, can add value very quickly. Presumably they are more settled in who they are personally. This means they will naturally bring maturity and broader experience to their work that will benefit the business.
As they have established their family they're also more likely to be at a point in their life where becoming a future leader can go higher up their agenda. This could also potentially help balance board diversity and experience.
But these very things could equally be why they wouldn't want to come back.
After all, to resign from a company to start a family is in itself, quite a big step.
There could be a great deal of reasoning behind the decision. Was it because they were financially stable so didn't need to work? Was being a totally present mother more important than building a career? Or did they feel that the company culture wouldn't support them in developing a balance between family and career?
Working as I do with women who are either returning to work after maternity leave, considering starting a family or just about to go on maternity leave there are two key concerns that I hear.
The first is confidence. Confidence and self-belief in their ability to juggle all the new hats they will need to wear and learn to feel less guilty if they can't give 100% to everything.  In the end, do they want it all as taking on more senior roles inevitably means more responsibility?
The second is balance. As professionals they expect a high work standard from themselves. They don't want to let anyone down, themselves, colleagues, clients, peers, etc. But how will they manage it all, can they set boundaries? Will flexible working be truly available or will they just feel guilty for not being able to do it all?
I don't know all the solutions.
What I do know from the professional women I coach, is that it comes down to choices. If their priority is their family then they will adjust their working lives to suit, giving 100% at work and then focus on fulfilling their personal lives. For those that choose to continue up the career ladder they accept that their lives will need to blend and that they will have to put in structures to help them achieve their aims.
So how can companies support these professional women? The companies, who invest in employing an Executive Coach like me, know first hand the value women feel in having someone independent to talk to who they can explore their thoughts with. Additionally it's a support that demonstrates the value the company places in their professional women.
So the draw is to truly offer women choices in their professional development and genuine understanding of the complexities they face, knowing that the commitment and skills that women bring can never be underestimated.  At the end of this the aim will be to create a genuine  partnership with both sides respecting and understanding the needs of each other.